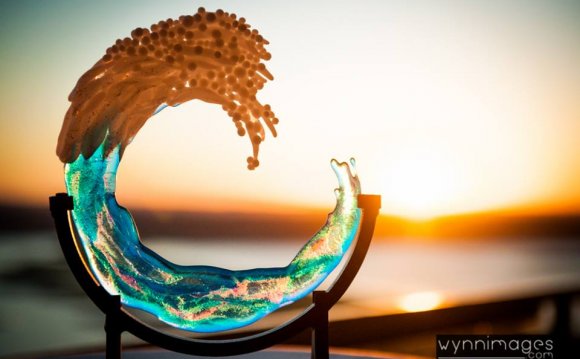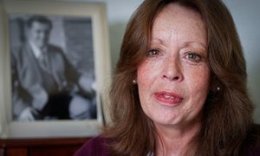 As a nation, the British are still feeling their way with cremation – it only become popular after the second world war. People were unsure about what to do with the ashes and mostly left them behind at the crematorium to be buried or scattered in the grounds. Ashes were also abandoned at funeral parlours – most old undertaking firms have stores filled with neatly labelled boxes, urns and screw-top jars going back decades, as far as the 1940s and 50s.
But things are changing. Now people are more likely to take the ashes home after the funeral, to bury them or scatter them out of doors. Scattering is particularly popular, returning them to the earth, often according to the deceased last wishes, on mountains, in the woods, in the garden, at cricket grounds, football pitches and even dispersing them to the winds on a fairground ride in full swing, which has been a problem at Disneyland.
Ashes are also buried in cemeteries, stored behind plaques at crematoria, and portioned up and left in different places meaningful to the deceased or the family. There are also leftfield ways to dispose of the remains: sending them up in a rocket, turning them into diamond jewellery – the carbon content makes this possible – or launching them on to the water in a miniature Viking ship.
There is another trend that is less talked about, less sensational: keeping the ashes at home. Sometimes it's due to indecision – uncertainty about doing the right thing. There may also be unresolved feelings of grief and loss, so the survivors cannot bear to let go. Sometimes they may be waiting for another death, usually their own.
All over Britain there are small domestic shrines – urns, boxes and caskets in sitting-room cabinets, or on mantelpieces, often surrounded by mementoes – photographs, ornaments, spectacles. Or else the ashes are placed out of sight. A favourite place seems to be the bedroom wardrobe: intimate, enclosed and private. We talk here to people who, for different reasons, keep ashes with them at home.
Glynis Hunt

Glynis Hunt is a housing officer who lives with her mother in Cramlington, Northumberland. Her father, Ernest, died in July 2011, aged 81
We had my dad cremated. About two days later, there was a knock on the door and the ashes were delivered by the funeral parlour – in a party bag. It was a nice purple carrier bag and it weighed a tonne. We were like, "Oh my God, where do we put these?"
Mum placed them in the pantry. Then, when my son came round, he looked in this purple bag and said, "Ooh, what's in here, Mum?"
I said "Those are Grandad's ashes."
He said, "You can't have that in the pantry!"
He was a bit drunk and he staggered round the house with this bag. He kept opening cupboard drawers and saying "Nah, you can't put Grandad in here."
Eventually he put them on top of Mum's wardrobe. And that's where they are now.
Initially, we thought we would take them to Whitley Bay lighthouse and scatter them in the sea. We went and looked at it – the water looked hostile and choppy, and a bit creepy. We also felt a bit squeamish about the whole thing of scattering the ashes.
It has opened up an enormous debate in our family about where we are going to put him. A couple of times it has verged on the acrimonious. My brother Derek does not want to talk about this at all. My sister in Bolton has had varying viewpoints – at one stage she thought of the lighthouse and then the river Coquet, and it has worried her constantly. Mum has had varying viewpoints, too, and then she had a dream that he wasn't to leave the house – he was to be kept here. But this is a council property. It's an adapted bungalow – Mum has had cancer and a kidney removed – and not somewhere that will be in the family permanently. And we can't leave them in the garden when we no longer have the property.
Then Mum went to stay with my sister recently and my sister made an appointment with a medium. The medium said to Mum: "Your husband is telling me that his ashes aren't settled … he would like you to go on a plane and take them to Africa."
Of course, Mum panicked. She said, "I can't be taking these ashes to Africa, and I've had a dream they are to go out in the garden!"
We need to settle this matter once and for all. So now the family are going to come up on 24 March. I've bought a proper casket with a brass plaque and we are going to place the casket in the garden in a specific spot where we can go and reclaim it at a later date. My sister and I have decided that when something does happen to Mum – she is 83 now – then we will resettle both of their ashes together somewhere else and probably pay for a plot in the churchyard because we can't bring ourselves to do the whole ashes bit.
His funeral – as funerals go – was lovely. Now we are having to deal with it all again. It brings it all back. My advice to anyone else would be, for goodness sake, don't put it on hold. Get on with it. Do it straight away.
Bob Champion
Bob Champion is a retired ambulance paramedic from Shepton Mallet, Somerset. His wife, Shirley, died in July 2010
Her ashes are in a double casket – the reason for the double is that when I go, they will be put together and mixed. A quarter will go on her parents' grave or under the turf. Another quarter will go under the turf of my parents' grave. And the half that is left will be put into a plot at our local cemetery. With it there will be a stone as per the family wish, though I might decide on that beforehand.
She's in the bedroom. Not in the wardrobe or on the mantelpiece. You know those headboards that you can buy, and on each side of the double bed there are shelves on top of a couple of cupboards? She's on one of them [a shelf]. She's on view, and she is still on the same side of the bed as she slept in. I still sleep on the other side, as I always did.
YOU MIGHT ALSO LIKE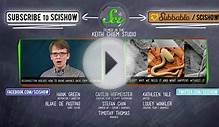 What We Do With Dead Bodies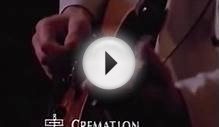 08 Cremation (Ashes to Ashes) - Lou Reed - Magic & Loss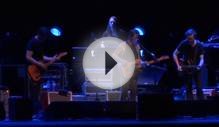 Lou Reed - "Cremation (Ashes To Ashes)" @ Amsterdam
Share this Post