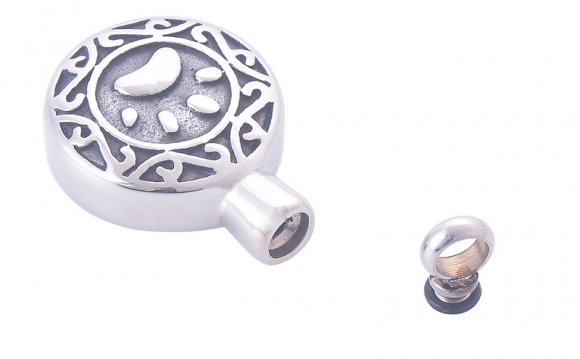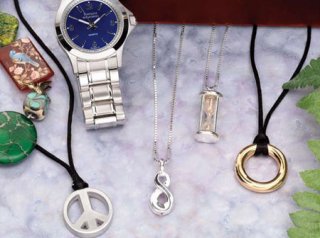 Cremation jewelry for ashes has become quite popular in recent years and Cremation Solutions offers one of the largest and finest selections in the United States. People who choose to scatter the ashes of their loved ones are encouraged to hold onto some of the ashes, and cremation jewelry is perfect for this purpose. Like our memories, cremation jewelry stays close to our hearts. Wearing jewelry that holds a portion of the ashes of those close to us brings feelings of comfort and healing. We have heard much positive feedback about these products and our customers tell us that they find themselves wearing their cremation jewelry for ashes much more frequently than they had expected.
We know everyone has their own taste when it comes to jewelry, and that is why we offer such a large selection. With our unique focus on ash scattering and cremation options, we have a selection of cremation jewelry with which funeral homes simply cannot compete. We hope that in some small way our pieces will bring you years of comforting memories.
Why is cremation jewelry for ashes becoming so popular?
Society today is more mobile than ever. The majority of people today rarely live out their lives in one geographic area. Previous generations buried ashes at home or in the family crypt at a local cemetery. The drawback of this approach is clear; if a family has to move they can suddenly be very far away from the remains of their loved one. Scattering ashes and cremation jewelry provide freedom from being tied down to a single location. People often scatter in several locations, sometimes thousands of miles apart, and cremation jewelry lets people keep their loved ones with them wherever they go. The tradition of keeping ashes in urns is still popular today, but cremation jewelry has come to play an important role in society as well by helping people remember the lives that interwove with their own.
Why was cremation jewelry for ashes invented?
Cremation jewelry was born from a need. The feeling of carrying a small part of our loved one with us is comforting in times of grief and loss. Cremation jewelry affords this opportunity with grace and style. The jewelry can be used whether someone has been cremated or not. For example, when people are buried, their loved ones will sometimes add a pinch of the earth from the sacred burial grounds to the jewelry. Another option with cremation jewelry is to put a lock of hair inside or even petals from some of the funeral flowers. Whatever you want to put inside your cremation jewelry is your personal choice, which is what makes each piece so special and unique.
YOU MIGHT ALSO LIKE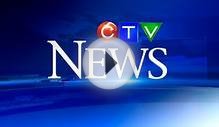 Family needs help to locate missing ashes of loved one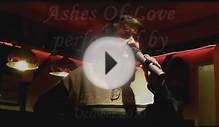 Ashes Of Love (1080p HD) performed by Ruth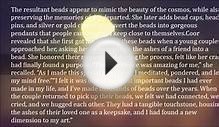 Artist Turns the Ashes of Loved Ones into Beautiful Jewelry
Share this Post