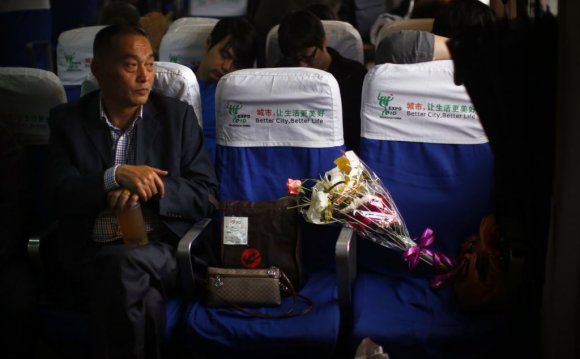 We came across this recently whilst researching something totally unrelated and we thought it might be of interest to our visitors.
We have tried, unsuccessfully, to contact the authors for permission to present it here.
We decided that as it was posted online anyway and freely available to anyone who wished to view it then it probably would not be an issue to re-present it here for our own visitors to view.
GRAVESIDE COMMITTAL SERVICE FOR
ANNE K. LITTLE
GREENFIELD CEMETERY, GREENFIELD MO
CELEBRANT STACY WILLHOIT OFFICIATING
BLESSING
STORY EULOGY
BELL CEREMONY
COMMITTAL OF ASHES
FAMILY BURIAL CEREMONY
MUSIC TO CLOSE: AMAZING GRACE
(Approx. 15 minutes total)
BLESSING
Celebrant:
We gather together today to commit Anne K. Little, "Aunt Anne", "Annie K", to her final resting place beside her husband and one true love, Paul R. Little. We gather to comfort each other in our grief and to honor the life Anne lead. A life that was full of hope, happiness, laughter, and love...through good times as well as in bad.
This is the way we will always remember Anne...that she lived her life as an example to each and every person she met that love is an action, not just a feeling. And the practice of giving of ourselves is the truest way to honor God.
Anne, as we honor your memory and the love you leave behind, we offer your Spirit this traditional Irish blessing:
May the road rise to meet you.
May the wind be always at your back.
May the sun shine warm upon your face,
And the rains fall soft upon your fields.
Until we meet again,
May God hold you in the palm of His Hand.
STORY EULOGY

Anne Kathryn Little was born on May 23, 1907 just 4 miles north of Greenfield to Bailey Morris and Margaret Elizabeth Howard. To this union were also born 6 more daughters-Gertrude, Emma, Corda, Mary, Bessie, and Frances-and 3 sons-Howard, Troy, and Boyd.
Anne enjoyed life on the farm with her large family throughout her childhood...she often spoke fondly of her days there and was quick to tell you how much hard work was involved. Anne was able to visit her family homestead with her nephew Steve Brown, and his daughter Erin, earlier this year and it was a very special event for her as well as her family to see the farm once again.
Anne attended Greenfield schools and graduated from Greenfield High School in 1925. Anne was very proud of the fact that her senior year she was an integral part of the girl's basketball team who won the state championship.
Anne married the love of her life, Paul R. Little, on March 24th, 1928. They walked together through 37 years of marriage until Paul's death on October 7, 1965. Anne and Paul enjoyed each other's company immensely. They experienced many adventures together and witnessed many changes in the world.
Some of their happiest times were as operators of Spring Creek Resort in Isabella, MO in the 50's and 60's. Here they enjoyed lake life and made many friends, including the Willhoit family who adopted Anne as their very own.
When Paul became too ill and needed to be closer to medical care, Paul and Anne moved to Springfield where Anne continued working and making friends at Cranks Drug Store.
After Paul's death, Anne spent another 40 years committed to their sacred union. Those who knew them and the depth of their love know without hesitation that Paul was waiting there on the other side to take Anne's hand the day she died.
Having been raised on the family farm, where life was hard, and having lived through the Great Depression, where life was even harder, Anne knew the value of a dollar and the importance of being frugal.
Her life was never easy nor extravagant, yet Anne was rich in family and friends with whom she shared her life.
Anne knew how to appreciate life and showed her love for living in everything she did, whether she was dancing to big band sounds, waving to WWII airman from the roof of her apartment building where she sunbathed, sharing a story or a laugh, shuffling and playing cards better than any Vegas dealer, attending numerous family birthday and graduation events, or enjoying a dry martini and a good cigar for her 94th birthday, Anne did everything with a humor and style that will never be forgotten.
Anne was preceded in death by her parents, her husband, all of her brothers and sisters, and many other family members and friends.
She and Paul had no children together, yet Anne was many people's Aunt, Cousin, or special friend. She was as at ease with her own generation as she was with those five generations after her. And she treated everyone the same...with love and respect. This is why we have all come here today...to send Anne on her continuing journey surrounded by the love of her family.
BELL CEREMONY
For centuries, the church has used the ringing of a bell to mark the passing of the Beloved and to sing God's praises in silent worship. I now ring this bell four times as we join...
new website https://pomedicine.ru/
Share this Post