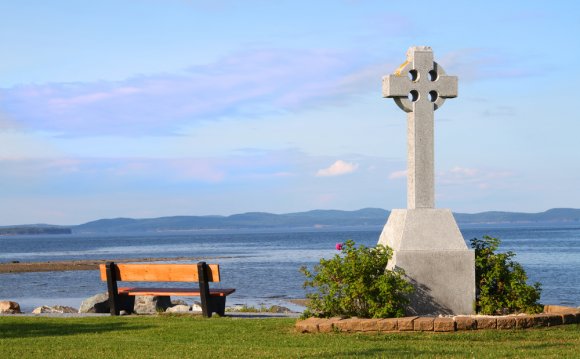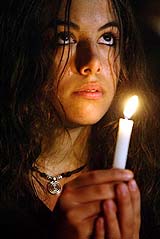 Creating a funeral ceremony, memorial or scattering ceremony that reflects you - your ideas, beliefs and feelings - will become increasingly clear. As you begin to find your way through the exercise of confronting your own mortality by planning your personalized funeral ceremony, be bold. Displaying symbols of your life at the funeral or memorial ceremony might help your family remember what you liked and what you did, so get creative when planning a funeral ceremony.
Props alone will not give them a sense of what they loved about you, however. Having your golf clubs displayed at the head of your casket will certainly spark thoughts about your enjoyment of golf to your family and friends, but that alone can never crystallize the childlike energy and beautiful sense of awe you experienced when you hit that solid sweet spot and saw the ball sail down the fairway. Arrange your funeral ceremony, therefore, to bring your family and friends that experience. Have golf balls given to the scattering ceremony attendees with the request they take it to a tee and hit it in your memory. Or have the funeral at the golf course and make hitting the ball part of the scattering ceremony.
Whether simple or elaborate, traditional or contemporary, a funeral ceremony or memorial ceremony or scattering ceremony is more meaningful when planned around best-loved activities, hobbies, and interests. Bringing favorite things to the gathering gives others a chance to share and remember. In what creative ways can you display a loved one's interest?
Example 1
Litany: When We Remember Her or Him
All: We will remember her.
One: At the rustling of the leaves and in the beauty of autumn. . .
All: We will remember her. All: For as long as we live, she too will live. . .
One: Good morning. Welcome to this gathering of remembrance and farewell to Elizabeth Edmond, fondly known as Lizzie, beloved daughter, wife, mother, grandmother, and friend. I am Celebrant Caroline Flanders. Lizzie's daughters as well as her husband are on the boat and will hear our ceremony through my microphone ear piece. I invite you to mute any cell phones at this time and join me in a brief moment of silent reflection. Please take a moment to savor the sounds all around us, to feel the ocean on Your skin, to be present to this sacred time in honor of Lizzie.(one minute of silence/settling in)Let us pray. Out of the simple quiet, we bring our attention to the memory of a beautiful woman, Lizzie Edmond. We recognize the presence of God at this gathering. We honor the faith in God that Lizzie carried through her days on Earth by welcoming the comfort of her God and her Lord Jesus Christ. May all of those beings of beauty and love be present with us here this morning. God the Father, Jesus his Son, and the Holy Spirit, guide our works, grant us Your benevolent grace, join us with Your compassion and nurturing love. We are grateful for the opportunity to commemorate the beautiful life of a beautiful woman, to say farewell to our beloved Lizzie. Amen. This gathering is an opportunity to say goodbye to Lizzie and to send her on her next journey. As we part from her physical presence, there is comfort in knowing that she is now at peace. We can choose to focus on our positive memories of Lizzie, and in doing so, we grant that she will have an everlasting place in our fondest recollections. In the presence of death, we must continue to sing the song of life. We must be able to accept death and go from its presence better able to bear our burdens and to lighten the load of others. Though we grieve the deaths of our loved ones, we accept them and hold on to our memories as precious gifts. Let us make the best of our loved ones while they are with us, and let us not bury our love with death. Often, solace can be found in times such as this in the beauty of the Scripture. The words written in the Holy Bible are felt to be God's communication to us about our spiritual roots and our ultimate destiny as human souls. In Psalm 23, we read: The Lord is my shepherd; I shall not want. He maketh me to lie down in green pastures: he leadeth me beside the still waters.
YOU MIGHT ALSO LIKE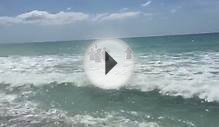 Dennis Gotthelf ashes scattering ceremony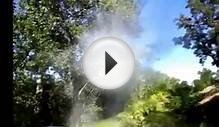 AngelAire with Delaney Scattering Pet Ashes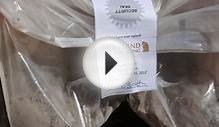 Holyland Ash Scattering - Ceremony
Share this Post