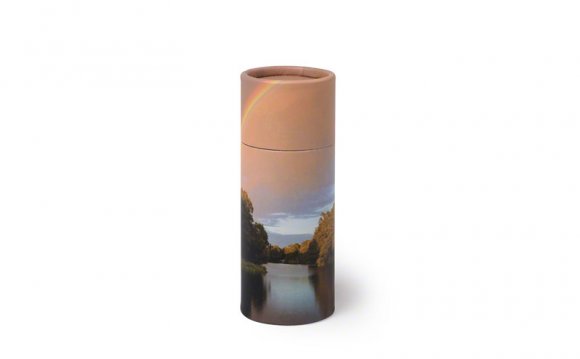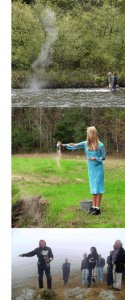 Scattering ashes is a traditional ceremony that can be traced back to our ancient ancestors of the Stone Age. Today, almost 40% of Americans participate in scattering the ashes of loved ones, and the percentage grows each year. Scattering ashes continues to be a pure, loving and dignified way to return those departed to the earth or water. At Cremation Solutions, we offer a wide array of high quality scattering urns. We offer biodegradable scattering urns and urns that have a secondary purpose, such as our birdhouse memorial urns, basket urns and silk-wrapped urns.
The birdhouse memorial urns are crafted from recycled mango wood and are a testament to the cycle of life. Our talented artisans handcraft these urns by kiln drying the wood and using a lathe. Birds flock to the birdhouse to build nests and raise their offspring in the natural cycle of life. After one's ashes are scattered, these delightful birdhouses can be placed in a garden or on a deck and convert as a memorial to that special one. These birdhouse memorial urns become a symbol of remembrance and a permanent place to keep treasured memories alive along with providing shelter for our winged friends.
We also feature scattering urns that can be used as cherished keepsakes after scattering ashes. These urns make wonderful keepsakes for the home and can hold mementos, pictures and jewelry of your loved one. They are decorative and can be placed anywhere in the home.
Our Nantucket scattering urn is a charming Hampton-style basket woven of sea grass, with a hand-polished black walnut base and handle. After a scattering ceremony, it can be used to hold mementos or as a pocketbook. The Nantucket is an excellent way to keep fond memories alive.
Our fabric scattering urns feature a Kate Spade style with trendy and sleek lines. With fine tailored lines, these keepsakes have a container wrapped in fine silk and are available in fashionable colors like hunter green, sage, cream, maroon and steel blue. Following a scattering ceremony, they can be used to store cherished items like favorite photographs, letters and rings. In one neatly wrapped package, you can create a holder for all of the things that made your loved one so special.
The pewter scattering urns are timeless, classic and traditional. Our high quality pewter urns are handcrafted on a spinning lathe by skilled craftsmen. The urn is buffed to a high luster satin finish and covered in a clear coated lacquer for further sheen and protection. Each pewter urn comes with a glass insert for holding a flower arrangement after the scattering ceremony. These urns make decorative accessories to the home and are picture-perfect for fireplace mantles and tables. They are keepsakes that live on forever.
Biodegradable urns are becoming a popular eco-friendly way for the scattering of ashes. They are often made of gelatin, rock salt and natural materials that break down in land and water. In the water, the materials break down within 20 minutes to three days. In the earth, the materials break down within three months. These types of urns are an eco-friendly and sustainable way to return a loved one's remains back to the elements of nature. They also add a loving and personalized touch to a scattering ceremony. We offer a wide selection of biodegradable urns to suit any type of scattering ceremony. Our biodegradable urns come with nature-inspired etchings, high relief pictorials and in many styles. These urns are ideal for either a water scattering ceremony or for burying in the ground.
The Ocean Messenger urns create a unique sea ceremony. Family members and friends can place personal notes to that special one inside before placing the urn in the water. It's a comforting way to bestow all the words to express your deepest feelings before a final goodbye. Our Ocean Sand urns include real beach sand applied to the outer surface and are delicately embellished with footprints symbolizing a loved one's walk on the earth. These urns are environmentally friendly along with being attractive and gracious.
Our line of scattering tube urns are designed to symbolize the special activities departed ones participated in or enjoyed during their journey through life. These tubes come in a variety of pictorials, including patriotic symbols, golfing greens, ocean sunsets, lush forests, sunflower fields and more. It's the idyllic way to capture the essence of your loved one and cast ashes to the wind.
All About Scattering Urns and the Scattering Ceremony
Losing a loved one is always a difficult and emotional experience. Preparing a scattering ceremony that is personalized is a way to pay tribute to a loved one while finding a source of personal comfort. Whether you choose a keepsake scattering urn or a biodegradable urn, these urns are designed to scatter ashes and to enhance the scattering experience.
For example, scattering ashes with an urn that is embellished with patriotic symbols is a way to commemorate those brave soldiers who fought for the nation. It is a demonstrative way to acknowledge and appreciate their service. A scattering urn embellished with golf scenes is an ideal way to recognize any golf enthusiast. For those who just embraced life, scenes of oceans, meadows and nature are a good fit. We offer a huge selection, and it is easy to find a scattering urn that will meet your special needs and add unique meaning to a scattering service.
YOU MIGHT ALSO LIKE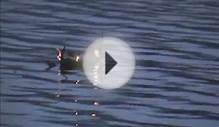 Viking Long Boat Urn: Video - Scattering Ashes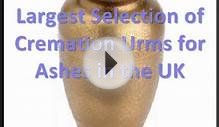 Cremation Urns for Ashes, Keepsakes, Memorial Jewellery ...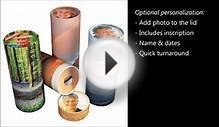 Tribute Scattering Urn Tubes for Scattering Ashes
Share this Post