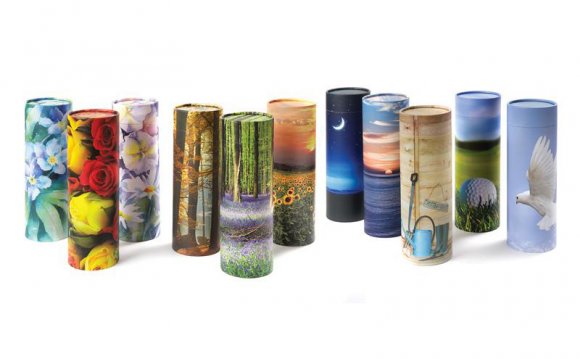 Adult - 12.6H" x 5"
200 Cubic Inches
12 oz. weight
Mini - 5.25H" x 2.95"
20 Cubic Inches
Weight - 3 oz.
Sustainability Profile
No metal or plastic components
Biodegradable - 100%
Compostable
Call toll free: 503-493-9258 to talk to a sales representative.
8am - 5pm, Monday - Friday Pacific Standard Time
SOCIAL BENEFIT
The Natural Burial Company is a member of Green America's (formerly Co-Op America) Green Business Network. We strive to balance the "Triple Bottom Line" of sustainability, considering people, planet and profitability when we design, select and sell our goods. Your purchase of any product the Natural Burial Company promotes supports the work we do to educate the public and funeral service professionals on the importance of environmentally friendly funeral options. This, in turn, transforms the funeral industry into doing the work we want to see made available for everyone. Visit the Natural Burial Company webpage to learn more about the efforts it supports.
FUNERAL DIRECTORS THAT STOCK OUR PRODUCTS
TO PURCHASE AN ITEM DIRECTLY FROM US
Most product purchases must be made in person or over the telephone to ensure the item you order is the one you need. Except for manufacturing defects or damage during shipment, there are no returns for burial goods. Please call us at 503-493-9258 to confirm availability and place an order. Read our SHIPPING PAGE for more details
Products that include shipping in the price will be noted
Usually ships in 2-3 business days - arrives 5-7 business days from ship date, depending upon location
Will ship directly to funeral home, residence or other address with a receiver
Expedited delivery available - must call 503-493-9258 to check for availability
Residential delivery extra
FTC law requires funeral homes accept coffins from families without an additional charge.PRICING
The Natural Burial Company offers suggested retail prices appropriate for the the minimal assistance with personalized end-of-life services we can practically offer. Approved resellers may charge more or less than our Suggested Retail Price. For professional advice regarding funeral requirements in your immediate area, we suggest you contact a natural funeral service provider for assistance. Their pricing will take into account other services unavailable through our shop. Our displaying resellers are a great place to start.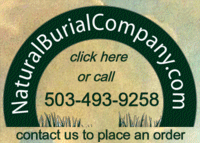 RETAIL PRICE, includes standard shipping:
Standard Size - single: $119.00
YOU MIGHT ALSO LIKE
How to Fill a Scattering Urn Tube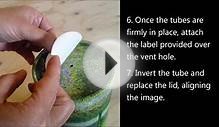 Tribute Scattering Cremation Urn Tubes
Share this Post