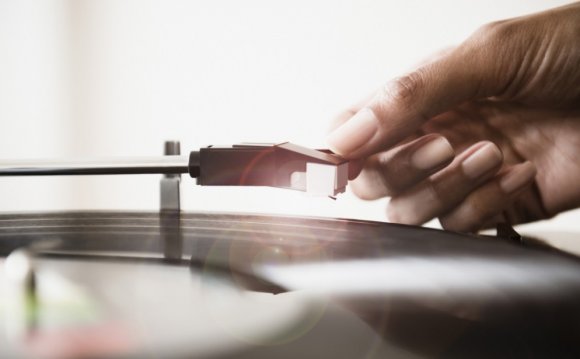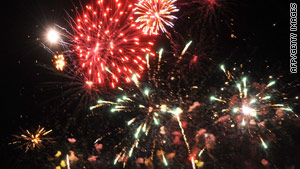 Hunter S. Thompson's ashes were put into fireworks while Gene Roddenberry's ashes went into space.
STORY HIGHLIGHTS
People have chosen some strange place for their cremated remains to go
Marvel Comics editor Mark Gruenwald's ashes went into ink used in Squadron Supreme
Grieving parents had some of son's ashes used in tattoo ink on the father
LSD advocate Leary, Star Trek creator Gene Roddenberry's ashes went into space
- Want to be cremated, but worry that your ashes will just end up sitting in some boring urn?
Fear not! Have a look at these 10 bizarre places that ashes have gone.
1. Into a comic book
When longtime Marvel Comics editor Mark Gruenwald died in 1996, he left an interesting final wish: he wanted to have his ashes mixed into the ink used in one of Marvel's titles. The company obliged by reprinting a 1985 collection of the Gruenwald-penned Squadron Supreme with the specially prepared ink in 1997. Gruenwald's widow, Catherine, wrote in the book's foreword, "He has truly become one with the story."
2. Into fireworks
Writer Hunter S. Thompson literally went out with a bang. Thompson's appropriately gonzo 2005 memorial service featured a fireworks show in which each boom and crack dispersed some of the writer's ashes. Johnny Depp underwrote the fireworks display at a cost of $2 million.
3. Into a Pringles can
The name Fredric Baur may not ring any bells, but you know his most famous creation. In 1966 Baur invented the Pringles can so Procter & Gamble could ship its new chips without using bags.
Baur was so proud of the achievement that he told his children he wanted to be buried in the iconic can. When he died in 2008 at 89, they honored his wishes by placing his ashes in a Pringles can before burying them.
According to his son Larry, Baur's children briefly debated what flavor canister to use before settling on original.
4. Onto a Frisbee
More than anyone, Edward "Steady Ed" Headrick was responsible for transforming the Frisbee from a fad toy into a valued piece of sporting equipment. While working as a manager at Wham-O, Headrick designed numerous improvements to the flying disc, and during the 1970s he created the sport of disc golf.
Before his 2002 death, Headrick told his children that he wanted to have his ashes mixed into the plastic for a batch of Frisbees. His hope was that the proceeds from the sales could help establish a disc golf museum, but he also wanted to have a bit of fun.
Headrick's son Daniel later told the San Francisco Chronicle, "He said he wanted to end up in a Frisbee that accidentally lands on someone's roof."
Headrick's wish came true, and the discs are quite valuable as collectors' items now. A two-disc set fetches upwards of $200 on Amazon.
5. Out of a shotgun
There's no more fitting way for a hunter to go out than this. When James Booth, a British expert on vintage shotguns, died in 2004, his wife asked an ammunition company to mix his ashes into a batch of shotgun shells.
YOU MIGHT ALSO LIKE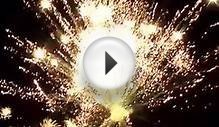 Tribute Ashes Rockets by Heavenly Stars Fireworks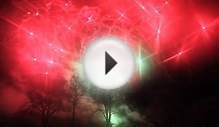 Scattering Ashes Fireworks Display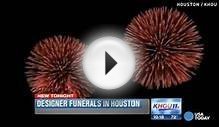 Fireworks display among many options for cremated ashes ...
Share this Post